Great Writers Aren't Just Born….
They're Made
Even the best writers need a little help sometimes.
Simon and Schuster author, Sharai Robbin, rediscovered this truth every time a much less than perfect manuscript crossed her desk in her work as an editor for independent authors.
Frustrated, she quit her job and built a literary services company that gets entrepreneurs, influencers, and people who work a 9 to 5 published so they can fulfill their dreams, increase revenue, or build their brands. It also helps them become better writers.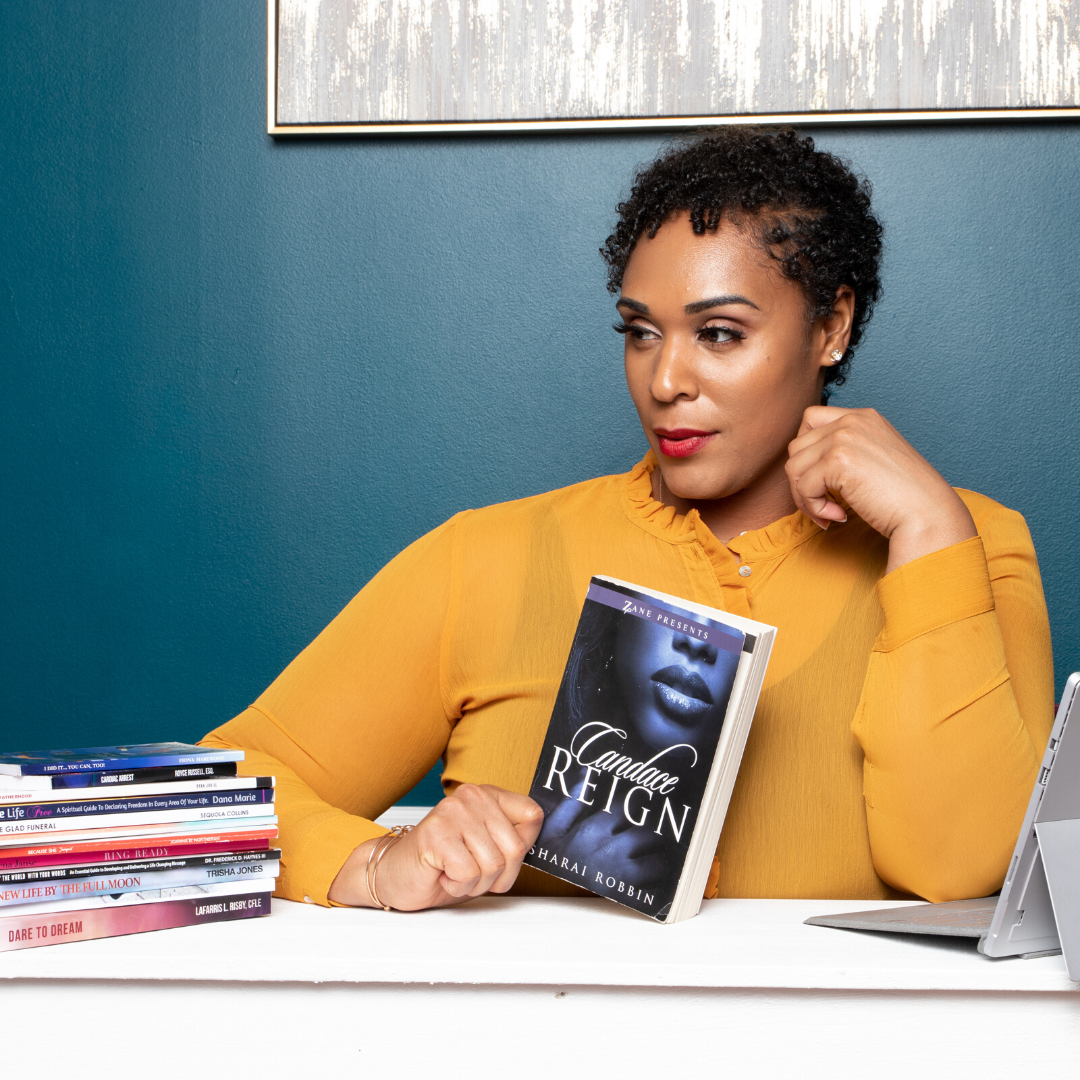 Sharai Robbin
Good Ground Lit Founder & CEO
Guided by Sharai's mission to empower others to find their voices, capture their stories, and achieve publishing success, Good Ground Literary Services gives self-published fiction and nonfiction authors the tools and support they need to create bad ass books that get them booked on stages and earning income from sharing their message. 
Good Ground Literary Services assists and encourages self-published authors from concept to completion.
Our knowledgeable editors, known as Literary Baes, help writers develop and refine their concepts and polish their manuscripts. Editors also provide insightful feedback and tips for improvement.
Our graphic designer works closely with each writer to make sure each book cover captures the book's essence and is appealing to readers.
The Good Ground Literary Services team works together to ensure each book meets industry standards for editing and formatting before it's published.